Looking at the picture the bottom inch and half is black, the vertical deflection is not filling the whole monitor.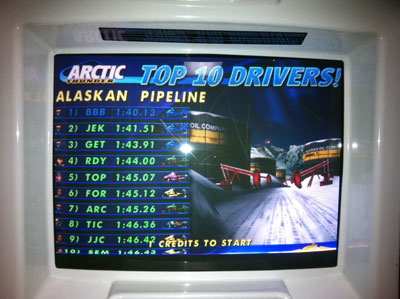 The best thing to do first when you have a problem like this is to start with a cap kit. Caps are normally the first components to die, they over heat in the cabinet and dry out. Replace those fans on your cabinets people when they brake, monitors will last a lot longer if the machine stays cool on the inside! Cap C388 next to the vertical IC was bad.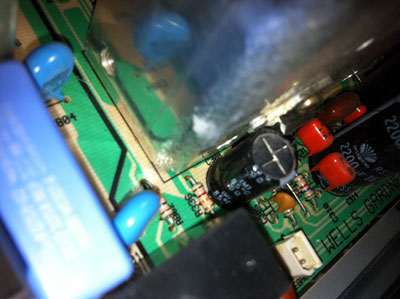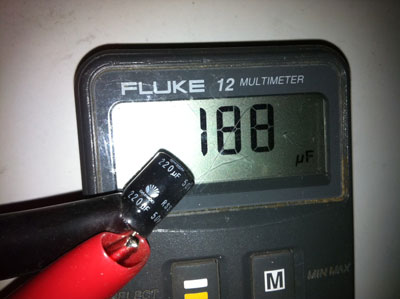 Cap C466 was also bad, next to the flyback.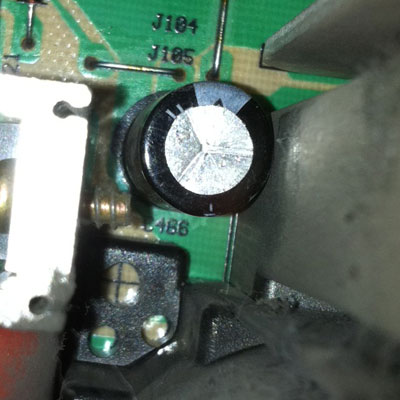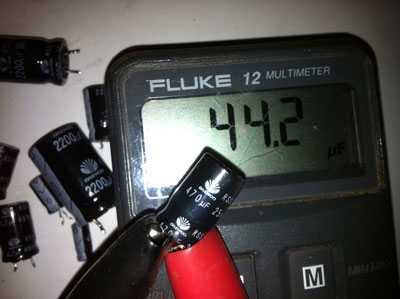 I put the chassis back on the monitor tube and the vertical deflection problem was fixed!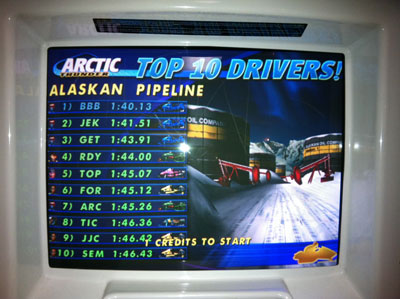 List of all components changed
C306
C308
C314
C423
C466
C806
C810
C813
C814
C828
C844
Posted: Sat, 12 Mar 2011